BOMA Orlando's Green Resources
Is Green for you, check out our information below!
BOMA Orlando's Green Resource is an area that we hope will benefit our members by finding valuable resources to help reduce your energy consumption and set goals for your buildings. When you scroll down you will see helpful documents for your use.
---
What is Green/Definition
Green/Sustainable Buildings use processes that are environmentally responsible and resource-efficient throughout its life-cycle. Green buildings are designed to reduce the overall impact of the built environment on human health and the natural environment. by:
Efficiently using energy, water, and other resources
Protecting occupant health and improving employee productivity
Reducing waste, pollution and environmental degradation
---
Why You Should Care
BOMA International believes that reducing energy consumption and taking other steps to "green" existing buildings helps drive ROI, keeps properties competitive with new construction, and benefits tenants and the environment.
Consider these statistics: The commercial office building industry spends approximately $24 billion annually on energy and contributes 18 percent of U.S. carbon dioxide emissions. Energy represents the single largest operating expense for office buildings - typically a third of variable expenses.
---
How to Get Started
GREEN LEED Associate Prep Course now available on a monthly basis. Four classes each month delivered live via VirtualClassroom e-Learning. You will receive the same content as you would in the classroom, a live instructor, in real time, via the internet. Cost included access to 7x100 practice exams for 90 days MP's of Green Associate main topics, Study Guide in PDF format, access to LEED experts for follow-upqiestopms via online forum, recorded class sessions for 60 days after final course, Certificate of Completion (qualifies you to take the GBCI exam). Click Here to learn more on how to take this course right from your computer.
Be certain that you and your staff are speaking the same language. Participate in the BOMA Energy Efficiency Program. Consider making the series a part of your staff meetings.
BOMA International believes that through implementation of these no- and low-cost operation and management practices, buildings may see a reduction in energy consumption alone of up to 30 percent. In addition to lowering operating costs and enhancing asset value, these measures will improve tenant comfort and satisfaction with better building temperature control and lower absenteeism and increase your tenants' productivity, resulting in real cost savings for tenants.
---
BOMA Stars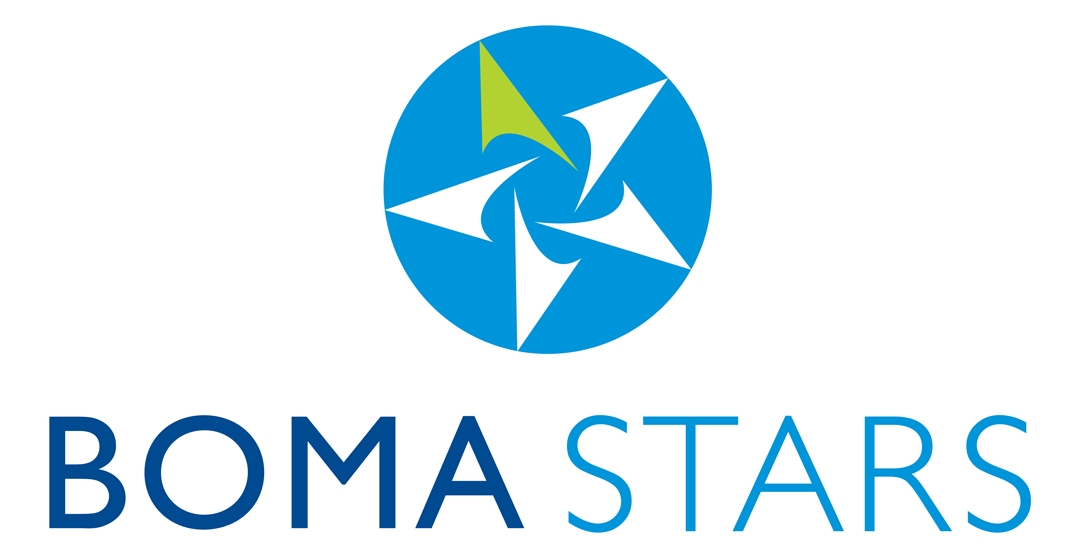 S Submit data to Energy Star Portfolio
T Track progress over time through benchmarking
A Assess energy performance and take steps to reduce consumption
R Rate performance by achieving and Energy Star rating
S Share your data with BOMA International and achieve the BOMA STAR
Read all about it, click here for more information and more informaiton soon to follow
Benchmark your building(s) using the EPA Portfolio Manager - You cannot improve what you do not measure! Be sure to share your results with BOMA International. Not benchmarked yet, visit Kilowatt Crackdown and they will send an Energy Specialist to get you started.
BOMA Orlando is a Member of the USGBC Central Florida Chapter and we encourage our members to visit their website at USGBC

We will update this page when we receive information to benefit our members, so make this one of your favorites on your
site.
---
PDFs
Gardening for Buildings
Composting
Parkway/Now Cousinse Sustainability Wins
CBRE Sustainability Win
EastGroup Sustainability Win
Lexington Sustainability Win
Way to Save Series #2 from EastGroup
100 Ways, 100 Days
Paper Guide to Recycling
Water Fact Sheet
Irrigation Audits
GE Consumer ande Industrial Website
OUC Incentive Brochure
40 Years 40 Tips for Earth Day
Ways to Save Series - #1 - From Lexington