2020 Southern Region Speakers
Read below to find out who we have booked to speak!
>Click here to go back to event home page.
Transformation 2020!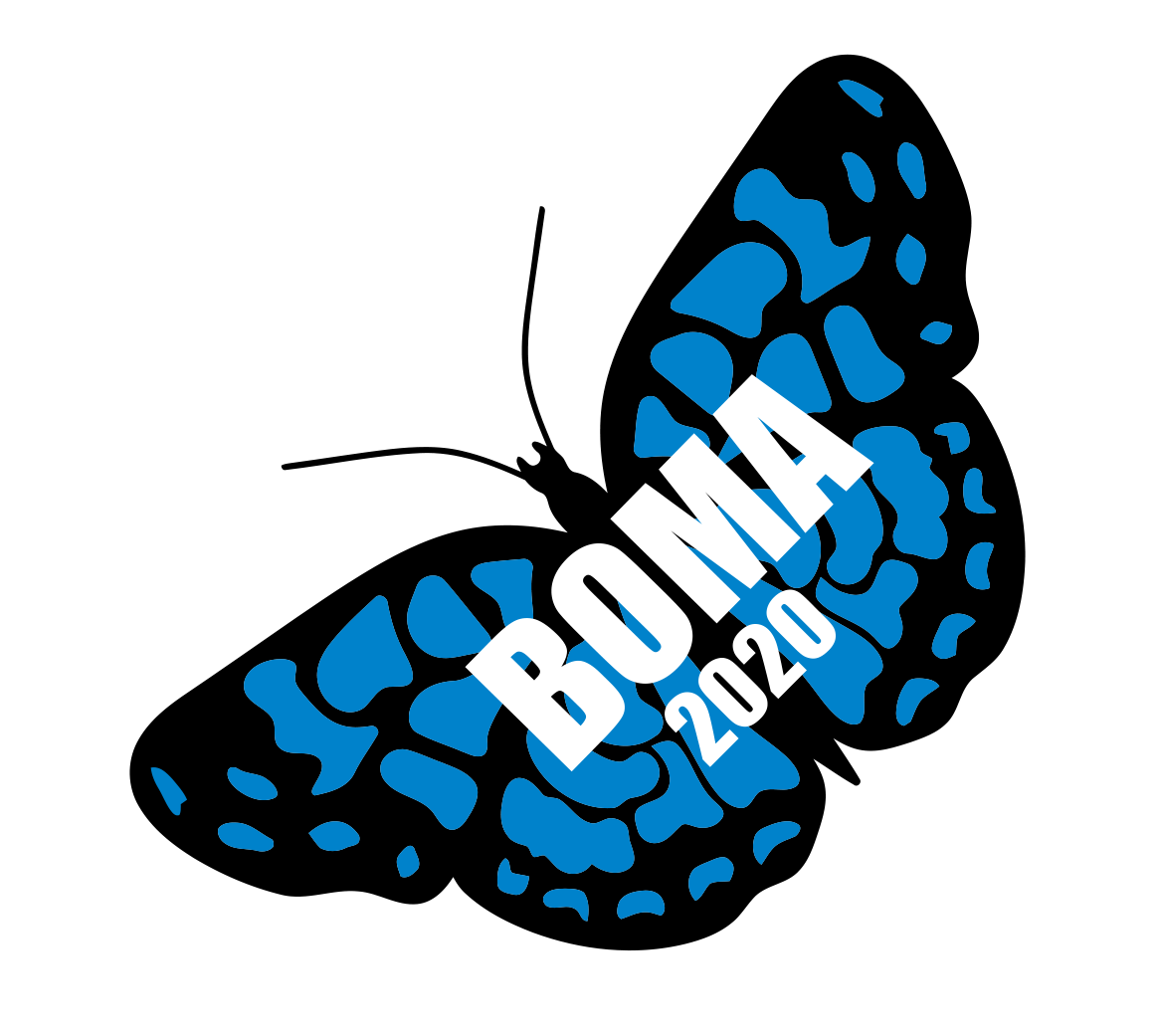 Welcome to Orlando Beautiful
Mayor Buddy Dyer of City of Orlando and Jim Gray, Managing Director with CBRE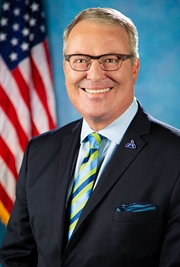 Buddy Dyer has served as Mayor of the City of Orlando since 2003, and from his first day in office, he has worked tirelessly to advance the community's shared vision for Orlando as America's 21st Century City.
Jim Gray is the Managing Director at CBRE's Orlando office. He oversees all operations and provides strategic support on business development to grow the firm's operations and market share in the Central Florida region. He plays an integral role in leveraging CBRE's comprehensive platform to provide service excellence to clients and forge new business relationships.
Jim Gray has been active in the region's commercial real estate industry for more than thirty years. Throughout his career, he has developed an extensive network within Florida's real estate, banking, and the business community. Prior to joining CBRE in May 2018, Mr. Gray served as President of GrayPointe Capital (GPC), a commercial real estate investment and advisory firm headquartered in Orlando. Before forming GPC, he spent 12 years with Parkway Properties, a publicly-traded REIT that specializes in the ownership and operation of high-quality office buildings throughout nine Sun Belt states. As Director of National Accounts, Mr. Gray was responsible for maintaining positive relationships with Parkway's largest tenants across multiple markets.
Mr. Gray joined the Parkway Properties team through the acquisition of Eola Capital, a privately held real estate investment and operating company based in Orlando. While at Eola, he coordinated activities with private investors, including raising and managing three equity funds totaling $40 million for specific real estate acquisitions and was responsible for office leasing in Orlando. Prior to this, Mr. Gray spent 17 years with First Union/Wachovia Bank managing their real estate, wealth management and commercial lending efforts in Central Florida.
In 2012, Mr. Gray was elected to the Orlando City Commission and continues to represent District 1 in southeastern Orlando.
Mr. Gray is a veteran of the U.S. Air Force.
---
Crime Prevention Strategies at Your Properties with Kevlon Kirkpatrick and Audra Rigby from Certified Crime Prevention Consultants, LLC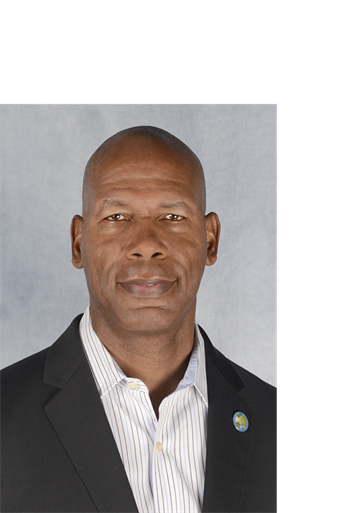 Click here for a full bio on Kevlon
Kevlon H. Kirkpatrick has over twenty-one years of experience working as a Law Enforcement Officer, is the current Secretary with the Florida Design Out Crime Association (www.FLDOCA.com) and holds a Bachelor of Science degree in Finance from the College of Staten Island.
He is certified by the Office of the Attorney General as a Florida Crime Prevention Practitioner, a Florida Crime Prevention Through Environmental Design Practitioner (CPTED), a School Resource Officer (SRO) and Convenience Business Inspector. The Valencia College Criminal Justice Institute has also certified him as a Physical Fitness Trainer, a General Instructor, and a Defensive Tactics Instructor. Kevlon and his business partner Audra have completed CPTED assessments for a private school, healthcare facilities, and an international air cargo company.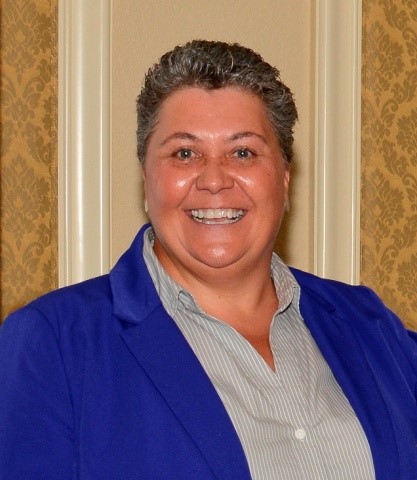 Click here for a full bio on Audra
Audra L. Rigby is a Principal with Certified Crime Prevention Consultants, LLC, Planner III with the City of Orlando Police Department (OPD) and Director at Large with Florida Design Out Crime Associations (www.FLDOCA.com). She has over 26 years of experience in public safety with OPD, holds a bachelor's degree in Emergency Management with a Minor in Public Safety Telecommunications from Jacksonville State University and is a Certified Public Manager through Florida State University.
Audra has completed hundreds of Crime Prevention Through Environmental Design (CPTED) plan reviews for new and redevelopment projects in the City of Orlando and on-site CPTED assessments. She is certified by the Office of the Florida Attorney General as a Florida Crime Prevention Practitioner, a Florida CPTED Practitioner and Convenience Business Inspector. Audra and her business partner Kevlon have completed CPTED assessments for a private school, healthcare facilities, and an international air cargo company.
---
Political Activities, Market Disruptors and Trends in Commercial Real Estate with Henry Chamberlain,d Scott Jones, and Mark Dukes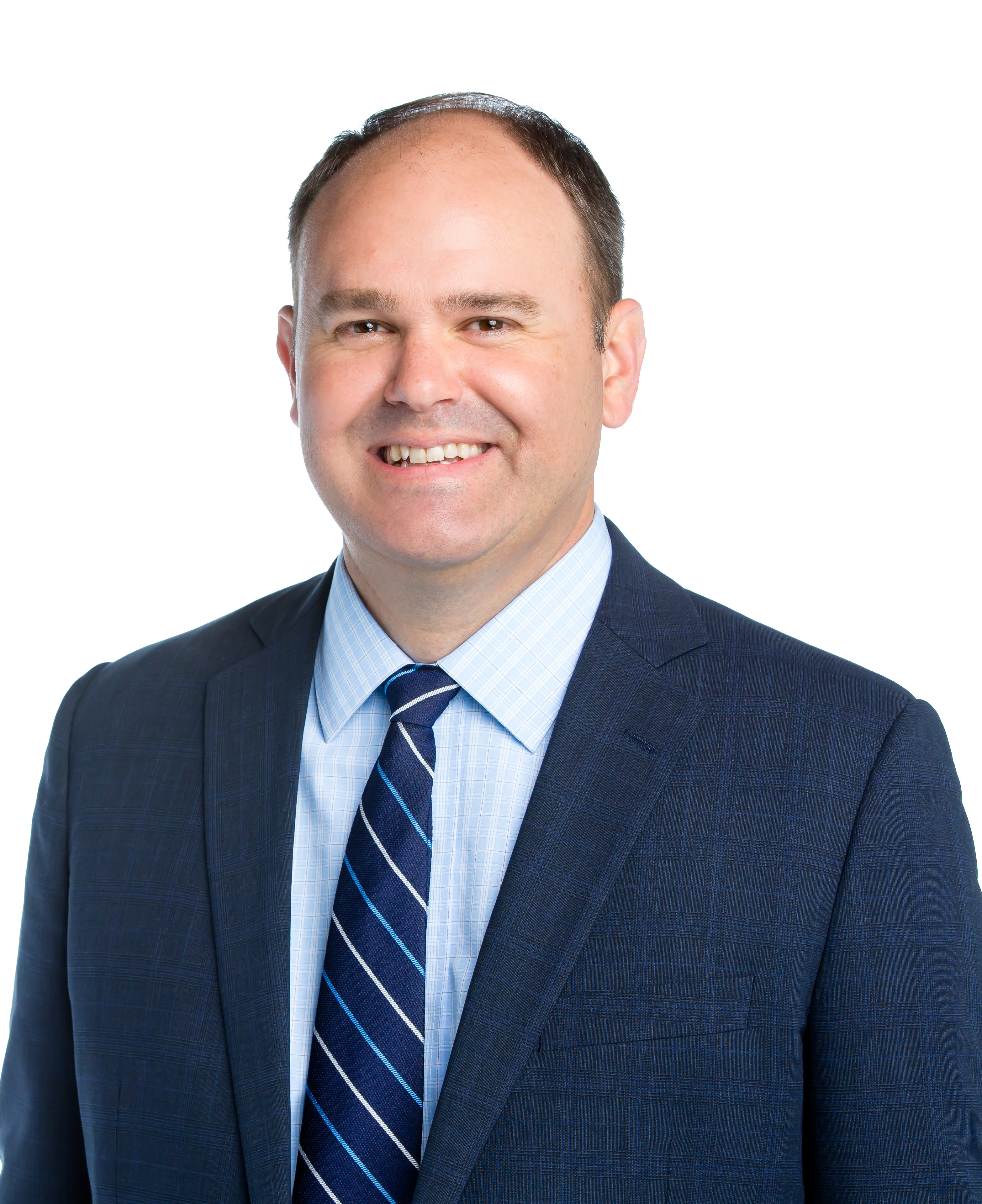 Scott Jones, who served as BOMA International's Chair-Elect for the 2018-2019 term, has more than two decades of industry experience. He currently serves as vice president for Jacobs, managing the Northern California region for the Buildings, Infrastructure division. Prior to moving to California and becoming a member of BOMA/San Francisco, Jones was an active member of BOMA/Fort Worth, where he served as president. Jones was chair of both BOMA International's State Government Affairs Committee and the Careers in Real Estate Task Force Returning Veterans Outreach Sub-Group. He also held the position of vice-chair of the Research Committee and served two terms on BOMA International's Executive Committee.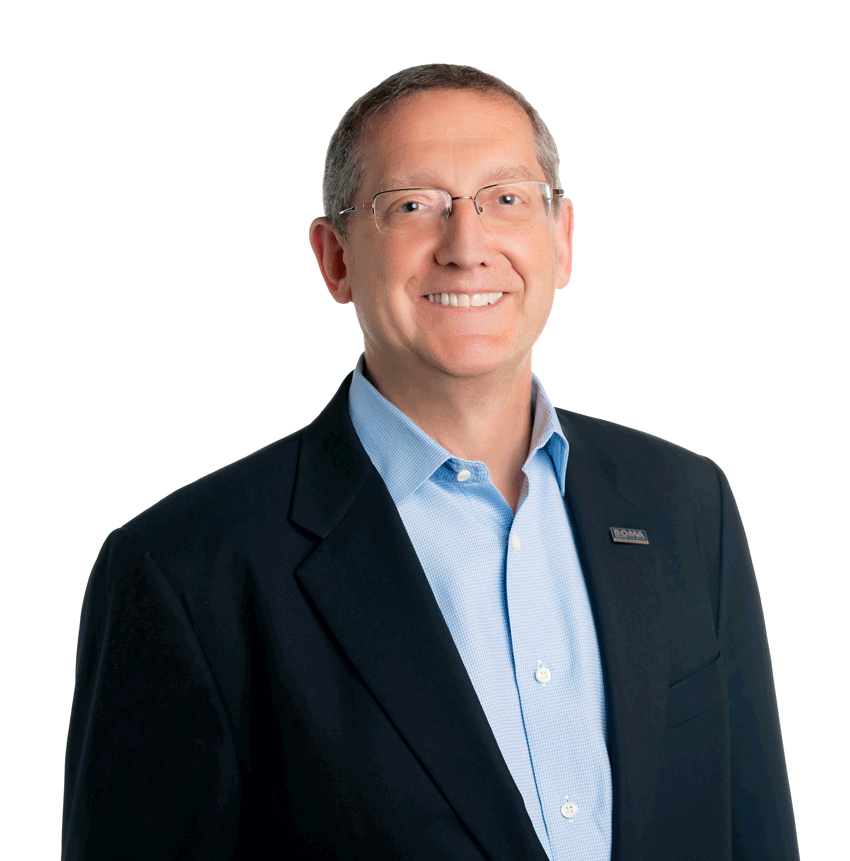 Henry Chamberlain directs BOMA International's staff in support of the association's 88 U.S. local associations, BOMA Canada and its 11 regional associations, and 17 BOMA international affiliates. Founded in 1907, the Building Owners and Managers Association (BOMA) International is a federation of U.S. local associations and global affiliates. The leading trade association for commercial real estate professionals for more than 100 years, it represents the owners, managers, service providers and other property professionals of all commercial building types, including office, industrial, medical, corporate and mixed-use. BOMA International is the partner individuals in the commercial real estate industry who choose to maximize value for their careers, organizations, and assets. Its mission is to advance a vibrant commercial real estate industry through advocacy, influence, and knowledge.
Prior to joining BOMA, he was the director of communications for the Gannett Company during the launch phase of the Nation's Newspaper – USA TODAY. He began his career in Washington working in the press office of a national presidential campaign.
Chamberlain is a member of The Real Estate Roundtable and the U.S. Chamber of Commerce Committee of 100. He serves on the Board of the Real Estate Associate Program (REAP), and the Careers Building Communities Steering Committee.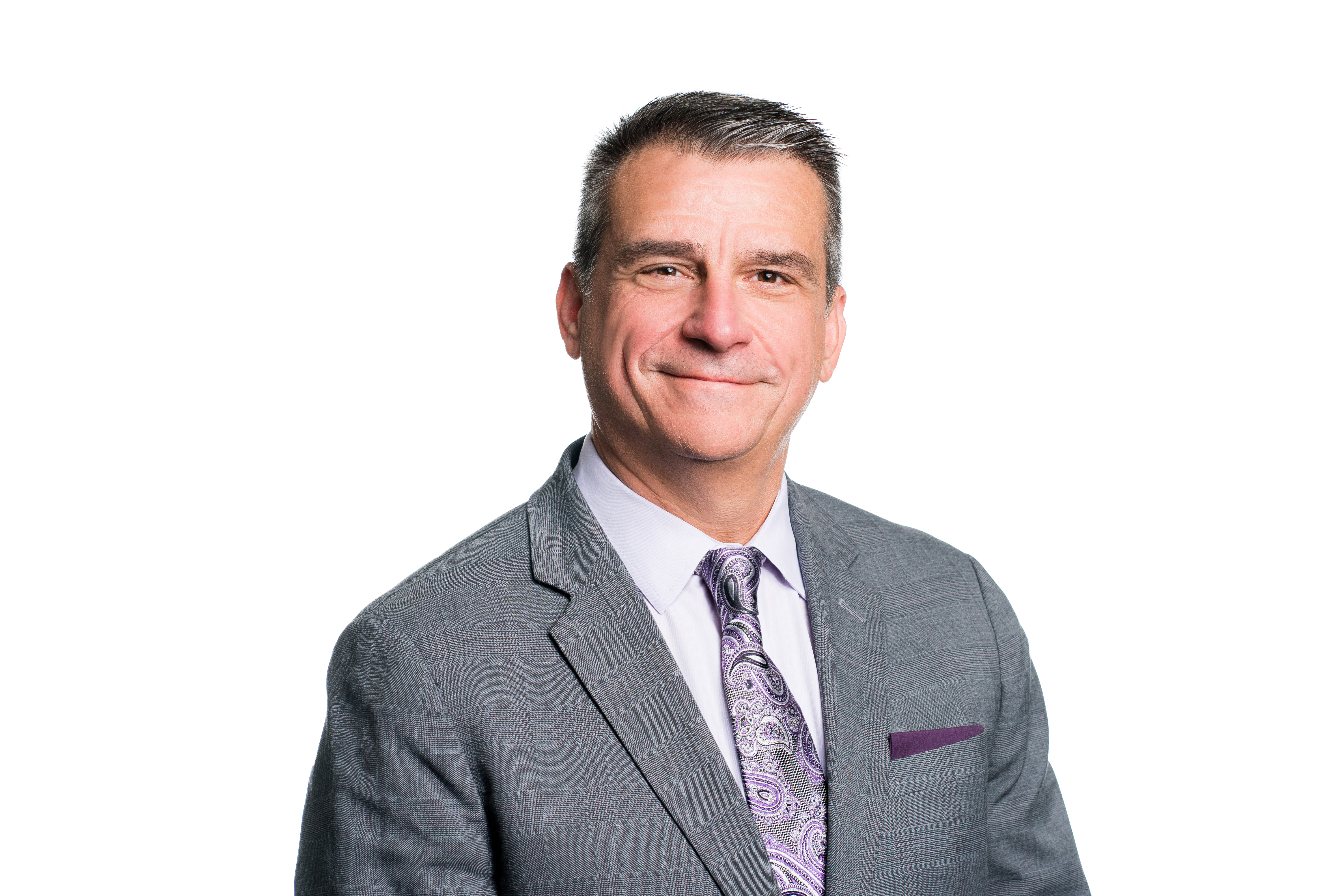 Mark Dukes, BOMA Fellow, RPA, CCIM
Mr. Dukes is Vice President - Asset Management at Physicians Realty Trust, where he oversees operations of a 190-building portfolio of healthcare assets located in 30 states. His core responsibilities include asset management, property management, client relations, and customer satisfaction.
He currently serves as Vice-Chair of BOMA International and will serve as Chair for the 2021 – 2022 association year. His leadership experience with BOMA includes a two-year term on the Executive Committee of BOMA International. He is past president of BOMA Georgia and served two terms on the Southern Region Board of Directors. In 2016, he received the BOMA Southern Region Member of the Year Award, as well as the Huey Award, bestowed by the BOMA Georgia Foundation.
---
Keynote Address: State of Property Management and Economic Forecast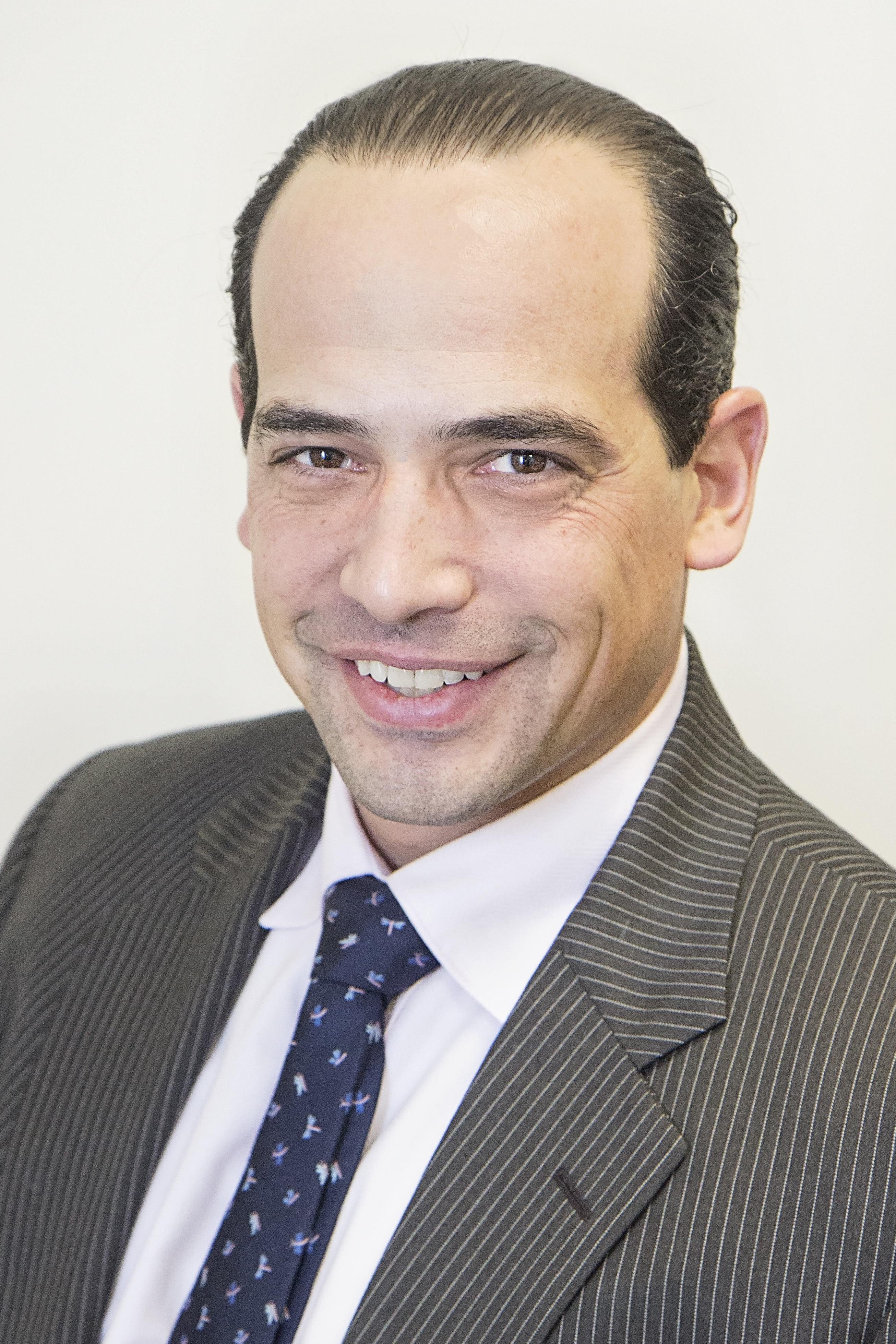 Spencer Levy is the Chairman of America's Research and Senior Economic Advisor for CBRE, the largest commercial real estate firm in the world. Spencer is the chief spokesman on real estate matters for CBRE in the Americas. He is regularly quoted in major business publications and frequently is a guest on business television, including Bloomberg, CNBC, PBS, and Fox Business. He is widely considered one of the finest commentators in the entire Commercial Real Estate industry.
By leveraging his 23 years of experience in commercial real estate, including the past 11 at CBRE, Spencer has redefined the role of research leader. Spencer combines his experience as a lawyer, investment banker and capital markets leader to create presentations that go deep and touch on all aspects of commercial real estate. Combined with his unique and engaging presenting style, this makes him one of the most respected commentators and advisors in the business. Spencer regularly speaks at major events of the country's leading commercial real estate organizations, including CORENET, NAIOP, ULI, ICSC, NAREIM, and CREW. He also has guest lectured at major universities, including his alma maters Harvard and Cornell, in addition to Columbia, NYU, Johns Hopkins, Indiana, Georgetown, Pitt, Auburn, and many others. Spencer is a recipient of multiple industry awards, including the CORENET Luminary Award for Excellence in Public Speaking, the CBRE Trammell Crow Master Builder Award, the CBRE Gary J. Bebon Teamwork Award, the CBRE Capital Markets "MVP", and was named a State of Maryland Influencer in Real Estate.
While a New Yorker for most of his life, Spencer currently hails from Baltimore and is a proud husband of 19 years and father of three children. Spencer sits on the boards of the Baltimore Leadership School for Young Women and Harvard Alumni Real Estate.
---
The Future of Building & Property Development with Todd Schmidt, Senior Vice President with Tavistock Development
Picture coming soon on Todd
As Senior Vice President, Todd leads the development and construction activities of Tavistock Development Company. He leads the teams for all development, due diligence, design, planning, entitlements and construction, bringing his passion for the real estate process to Tavistock Development Company's vast portfolio of office, hotel, retail, hospitality, resorts, restaurants, land and more.
Todd's 27 years of commercial development, construction, and project management experience come with a successful track record of impactful work. Most recently, he spent 10 years with CBRE and was the Senior Managing Director of Project Management for the Southeast. Under his leadership, the Southeast Project Management team successfully completed more than 1,300 projects annually with a total annual value of more than $2 billion. Prior to CBRE Todd lead the central Florida operation for Mactec Engineering and Consulting (previously Law Engineering and Environmental Services).
As a United States Army Officer Todd spent 6 years active duty and 5 years in the Reserves as an Engineer Officer with duty at Ft Bragg, NC, Ft Leonard Wood, MO and Ft Stewart, GA. Todd is a proud graduate of the United States Military Academy at West Point where he earned a B.S. in Civil Engineering. In addition, he earned his M.S. in Engineering Management from the University of Missouri–Rolla. Todd is a registered professional engineer in FL and GA, a LEED® AP, and a licensed real estate salesperson in Georgia. He has been involved in the Society of American Military Engineers and National Association of Industrial and Office Properties as well as served on the Board of Big Brothers and Big Sisters Metro Atlanta.
---
Transform This Box/Bucket Table Exercise - With Moderators Laura Ragans with MBRE and BOMA Fellow and Becky Hanner with Commercial Asset Services, BOMA Fellow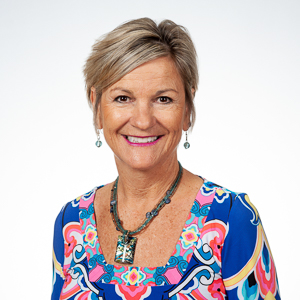 Laura Ragans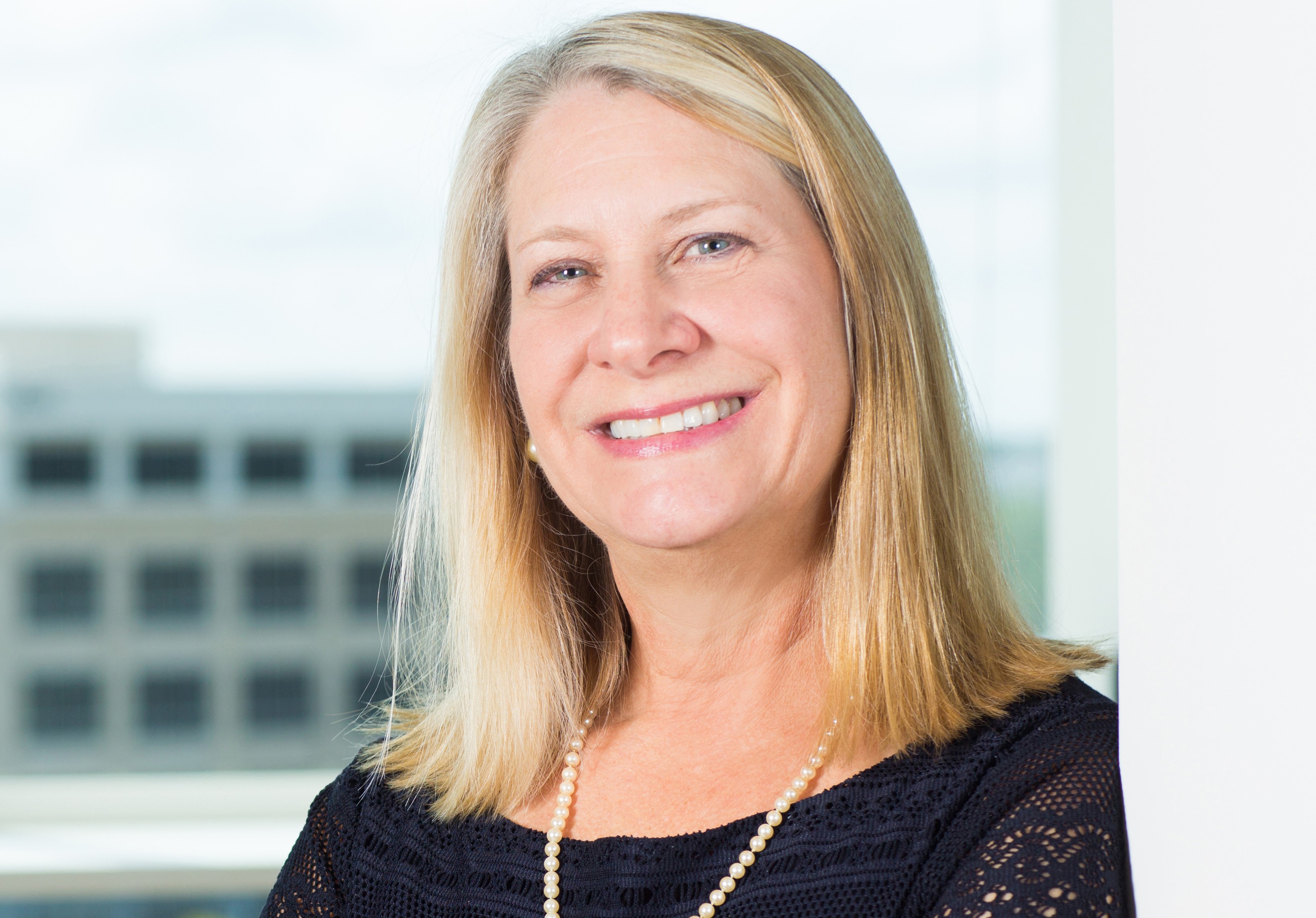 Becky Hanner
---
Storm Season Forecast and Insurance Considerations with Phillip Masi, CIRMS, Agency President with Assured Partners and Meteorologist Eric Burris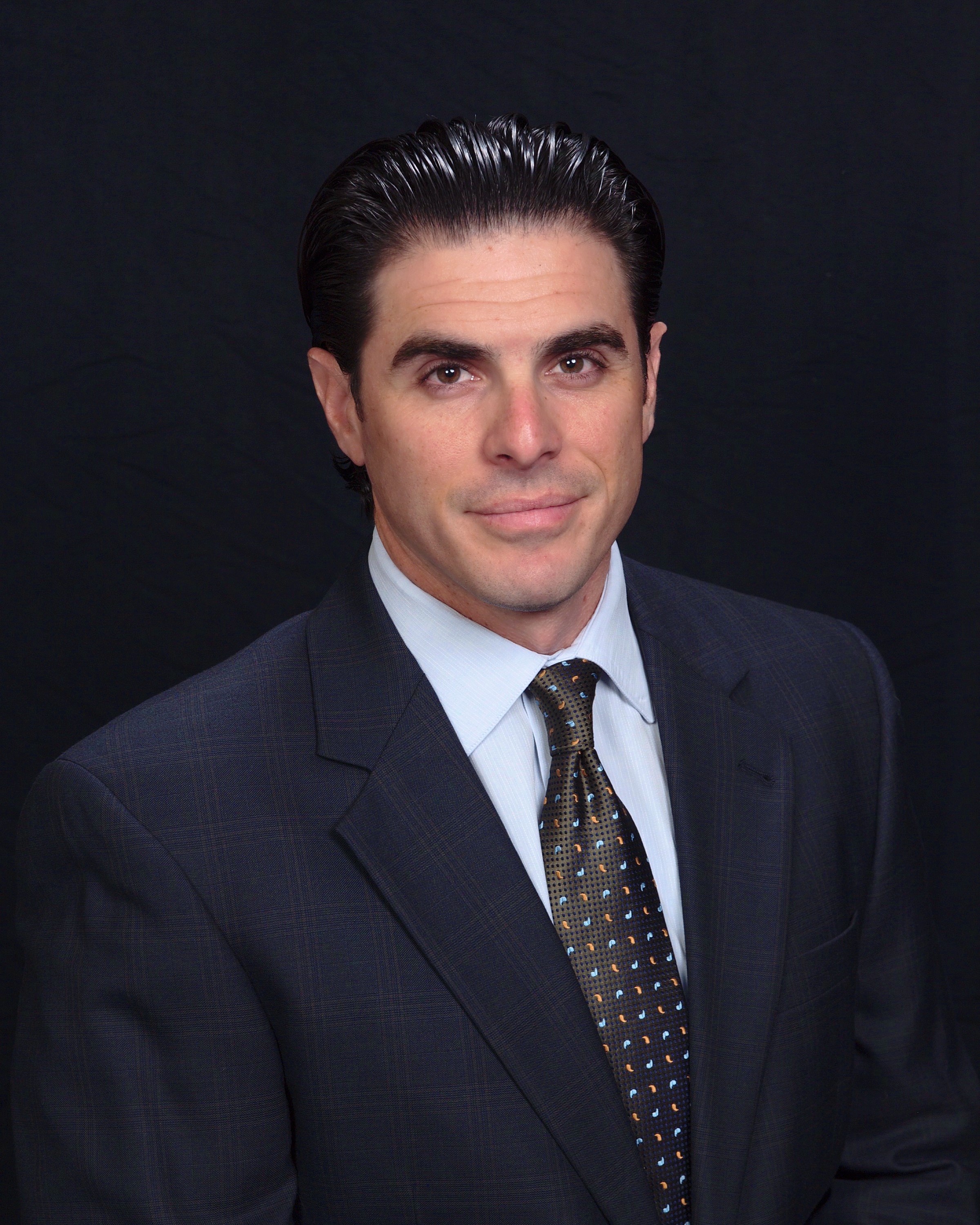 Phillip Masi is a commercial insurance agent with Assured Partners out of Orlando. Phil's team of 14 insures over $7 Billion of property insurance values in Florida comprised of condominiums, apartments, hotels, office, retail, flex, etc… Phil was a member of BOMA for over 10 years in Central Florida as well as the co-chair for the BOMA Florida Insurance Committee. Phil is one of only 6 agents in the State of Florida to have a CIRMS (Community Insurance Risk Management Specialist) designation. Phil also travels the State teaching continuing education courses to Florida property managers as well as contributing articles on various insurance industry topics. Phil was recently named by Insurance Business America as one of the Top Agents in the Country. He is a graduate of the National Champion University of Central Florida Knights.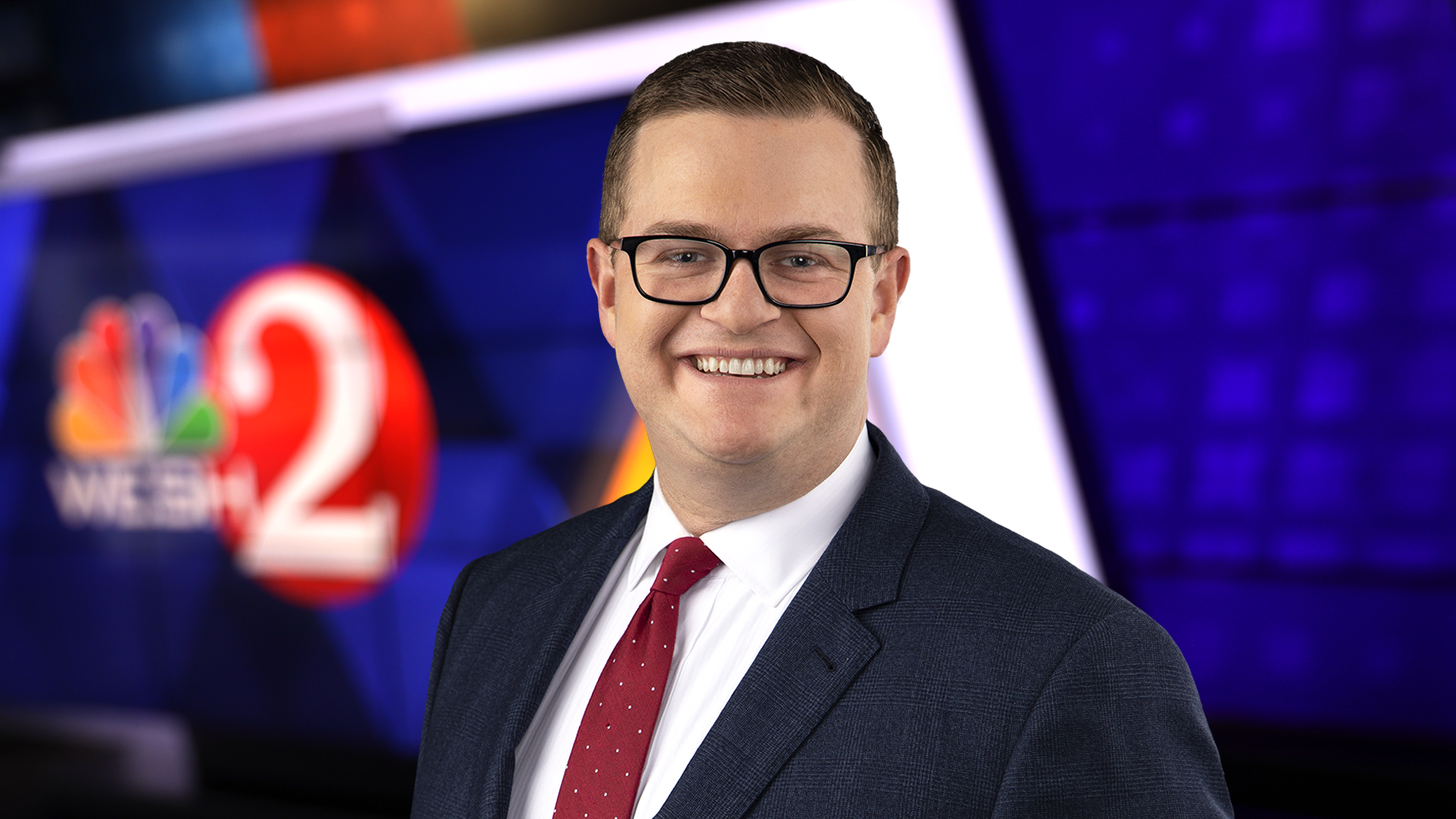 Eric Burris -Only one meteorologist in Central Florida can say that they're born, raised and forecasting for their hometown. WESH 2 First Alert Meteorologist Eric Burris is thrilled to be forecasting weather for his friends, family and native Winter Park!
Eric started his weather career at another Orlando TV station while still attending Lake Howell High School. His thirst for meteorology actually led to Seminole County Public Schools creating an internship program that would allow him to get credit.
After Eric graduated high school, he helped cover hurricanes Charley, Frances, Jeanne and Wilma. This armed him with second-to-none experience and readied him for the transition from behind-the-camera to on-screen work.
In 2006, Eric was hired at WESH 2's sister station, WPBF-TV in West Palm Beach, but he didn't stay gone for long. In 2007, Eric helped WESH cover the horrible Groundhog Day tornadoes, and he began filling in on weekends at WESH, eventually joining the WESH weather team full-time.
Weather is the only thing he's ever wanted to do, and he's affectionately referred to around the newsroom as a "weather dork."
When not on the air, Eric is working behind the scenes supporting Hearst Television's 26 other weather departments, helping create the best-looking, clear and easy-to-understand graphics in the country.
Eric attended Seminole State University and graduated from Mississippi State University, but his fondest memories take him back to his time at the University of Central Florida (UCF), where he played the baritone for the UCF Marching Knights.
Eric loves to connect through social media, loves holding live conversations on Facebook and is constantly tweeting weather data.
---
Vendor/Partner Session with Moderators Murray Greene, RPA, SMA, CPM, BOMA Fellow and John Scott, RPA, BOMA Fellow with Collier International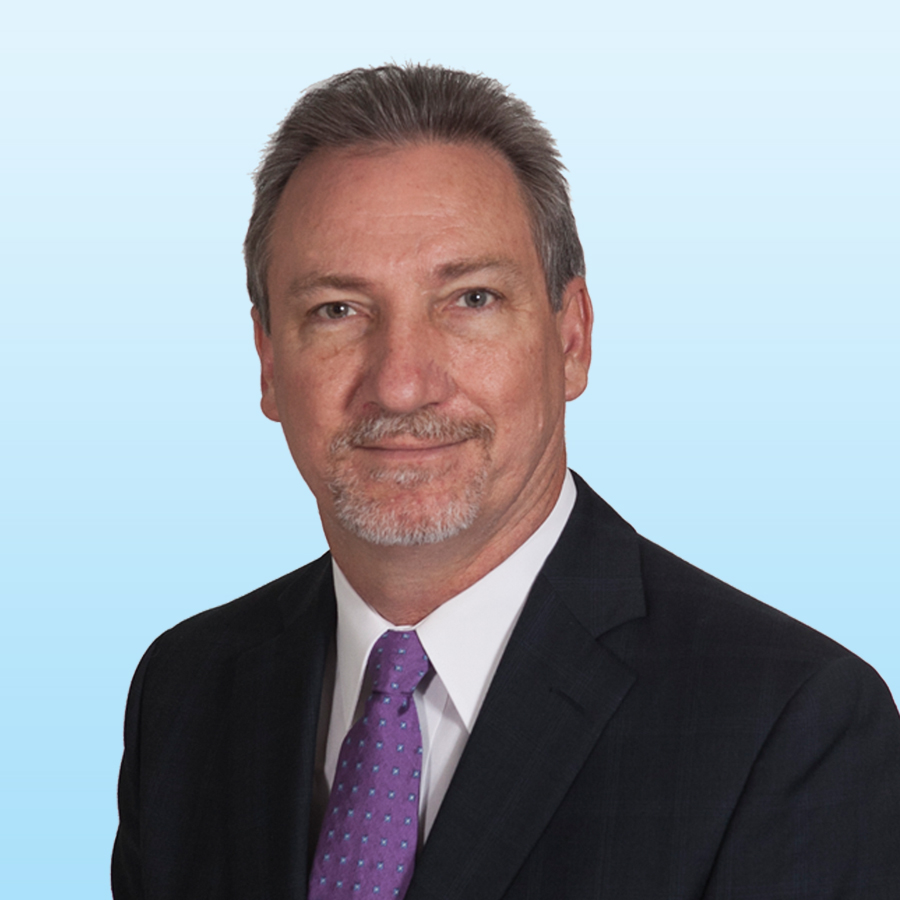 John Scott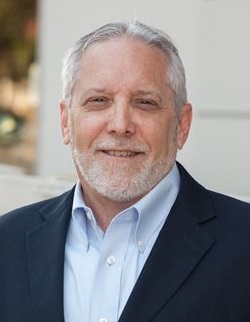 Murray Greene
Meet our Panel
Christine Alamed is the Corporate Account Director for Network Services Company. Prior to Network, Christine was with Essity Professional Hygiene where she spent over 15 years holding various roles in sales and marketing management with a focus on the Commercial and Public segments. During her tenure, she was tasked with developing, marketing, and selling solutions that focus on value adds that meet the customer's individual challenges. In addition, Christine brings over 20 years of experience in food service and janitorial supply distribution. She holds a Bachelor of Arts degree in Economics with a minor in Sociology from The University of North Carolina, Chapel Hill. When not working she loves to be outside, cooking or traveling with her husband and best friend, Ben, and her vivacious 8-year-old daughter, Stella. They have a black German Shepherd, Quaid, and a big red cat named Hobbes.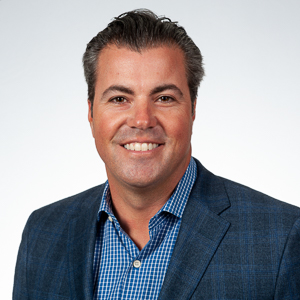 Todd Shannon is the Vice President of Core Roofing Systems, Inc. which is a Commercial Roofing Contractor with offices in Atlanta, Orlando & Tampa. Todd is a graduate of the University of Florida with an Environmental Engineering Degree and has over 15 years of experience in the Commercial Construction industry specializing in Roofing and Waterproofing.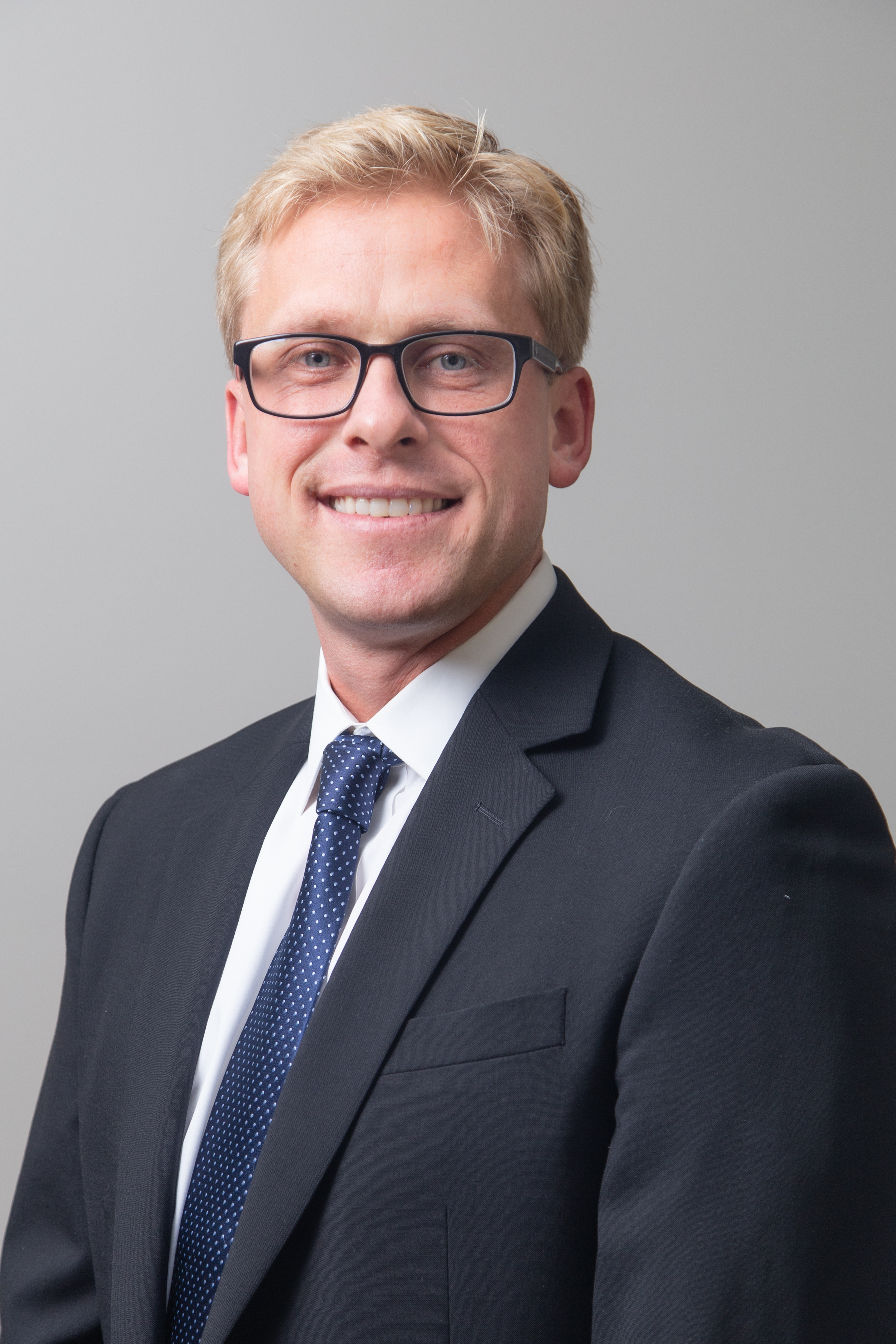 Brandon Donat is the CEO of Mid America Specialty Services. He was appointed to this role on April 1, 2019, following the transition of former CEO Dale Donat to Founder/Chairman of the Board.
Brandon is a seasoned professional with more than 14 years of experience in the architectural restoration industry. He began his career through the company apprenticeship program and then learned all facets of the business. His deep understanding of the top-down/bottom-up approach has established a clear path for the growth of Mid America Metals.
Previously, Brandon spearheaded national development and expansion for Mid America as the Midwest Regional Vice President and President respectively, while still staying true to the original family philosophy of striving to be the best in the industry, not necessarily the largest.
In addition to his executive career, Brandon is an active member of BOMA – Building Owner Manager Association, IREM – Institute of Real Estate Management, IFMA – International Facility Management Association and Vistage. In his free time, he enjoys outdoor activities, including playing basketball, skiing, and fishing for rainbow trout. Brandon currently lives in St. Louis with his wife Dominie, son Luca, and dog Finney.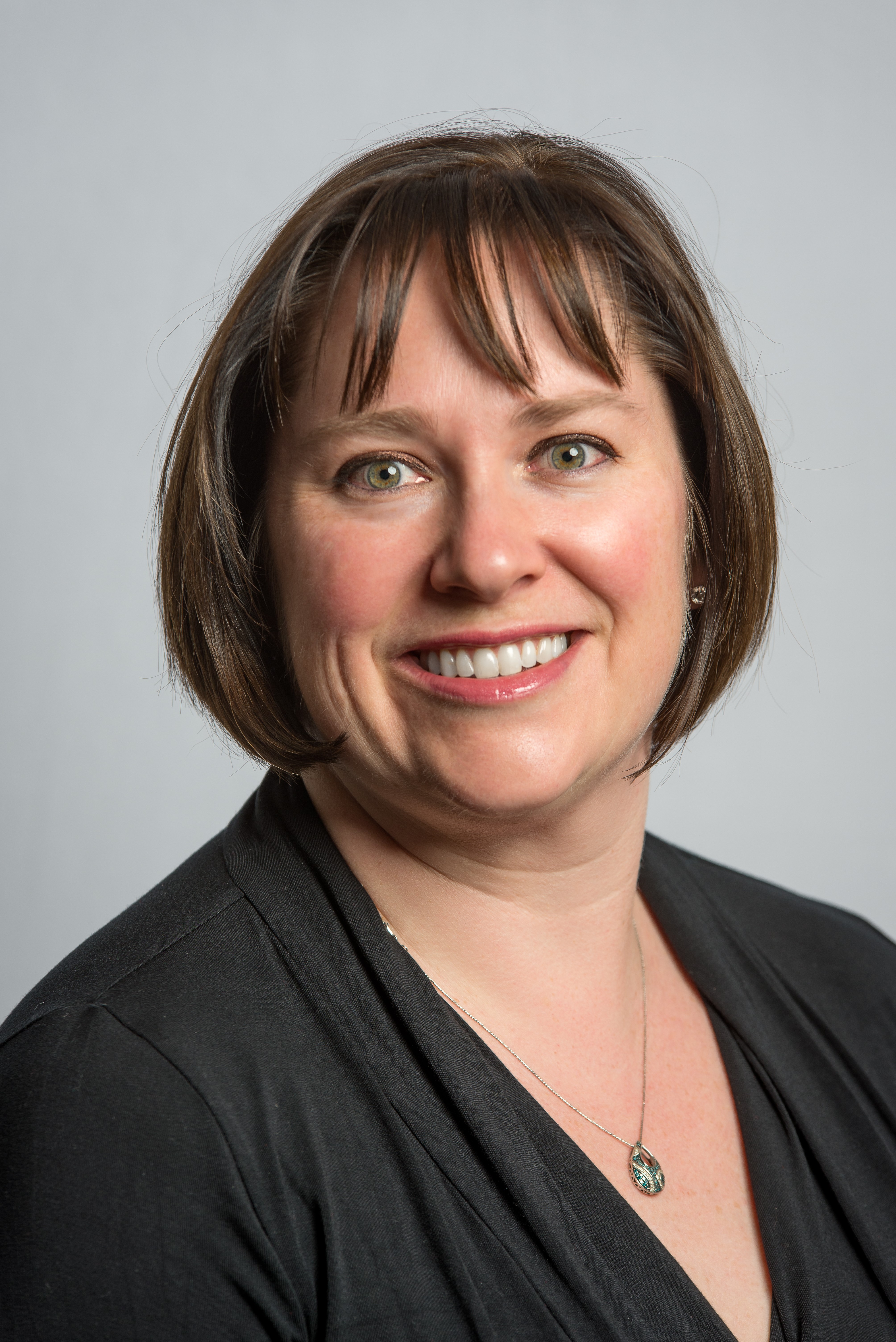 Keri Taylor serves as the Sales Director Commercial Real Estate & Enterprise Services for Trane and is responsible for guiding the strategic vision to grow, manage, and facilitate sales in the CRE market to promote Trane's holistic customer-focused products and services across North America. She has a Bachelor's of Science in Business Administration with an emphasis in Marketing and Management from the University of Kentucky's Business school and is an Alpha Omicron Pi alumnus. Keri is also an active member of the Building Owners & Managers Association (BOMA) International's Executive Committee, Chair of the BOMA Indianapolis' Allied membership, Trane representative and Co-chair of the Cornerstone Partners and a participant on many of BOMA's regional and International committees. She and her husband Justin have two wonderful children, Karter and Kyle, whom they enjoy watching play Lacrosse and Soccer.
---
Transformation 2020 with Moderator Luci Smith, RPA, FMA, General Manager with CBRE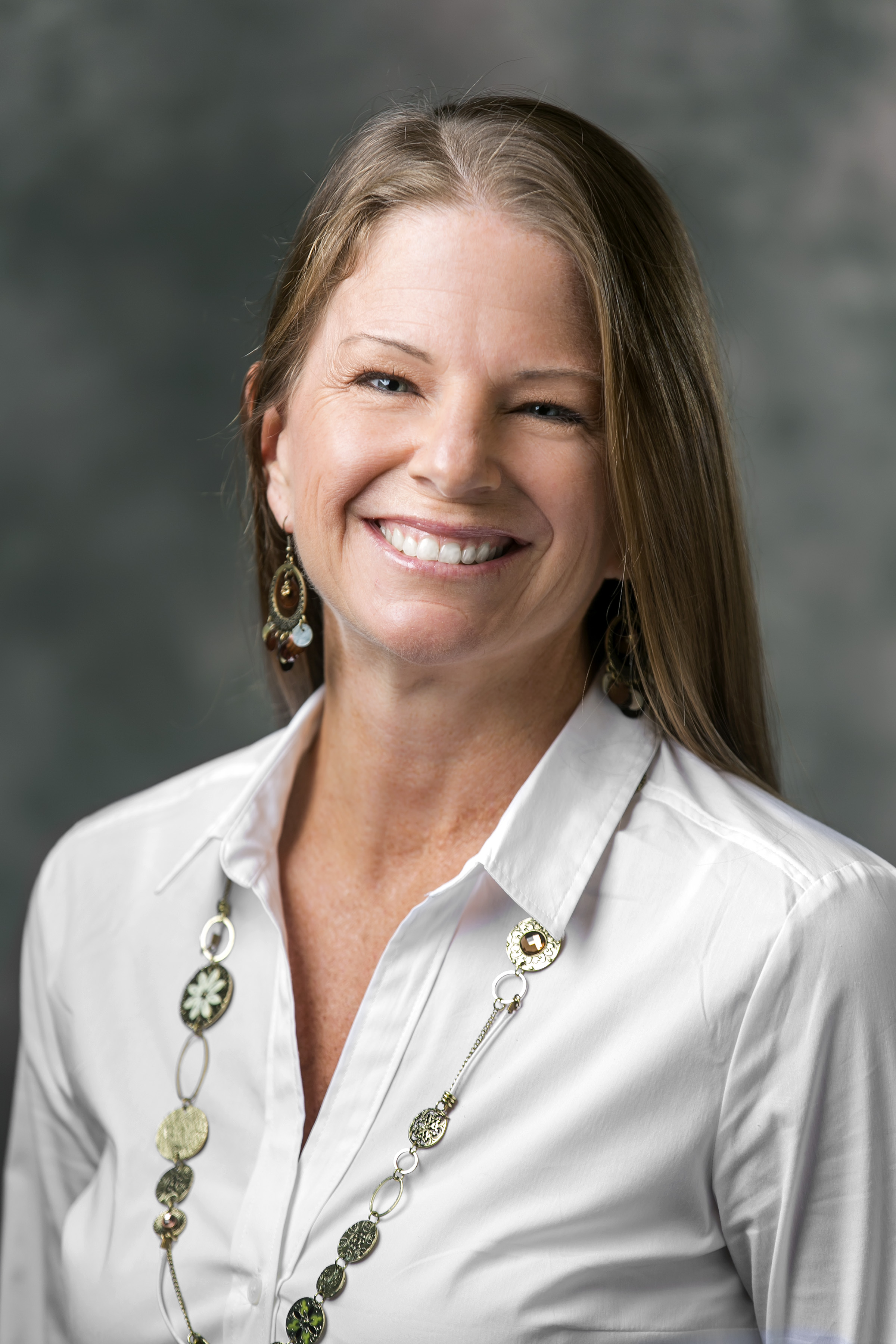 Luci Smith
Meet our Panel: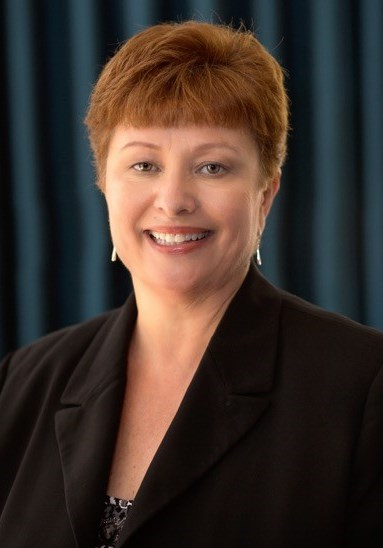 Ruthann DiLauri with Minuteman Press. For over 35 years, Ruthann has helped companies innovate and differentiate themselves in the marketplace as a Sales and Marketing Executive. Ruthann's career began in the consumer products industry where she progressed from Sales Representative to Vice President managing amazing brands like Crayola. Click here for a full bio.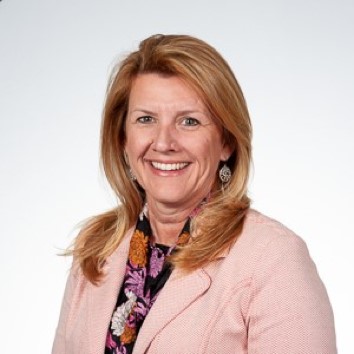 Edna Trimble is the owner of TRU Management Group, LLC, a third-party management company in Orlando. She has 26 years of property management experience in light industrial, commercial office, mixed-use and retail industries. Previously, she worked with McCraney Property Company as the Vice President & Director of Development for 16 years. Her distinctive skill set benefits her clients, ranging from retention of clients to building and property management, as well as construction management. She has worked with many notable clients including ADT Security Systems, Florida Lottery, Great White Shark Enterprises, Trane A/C, Pepperidge Farms, Northrup Grumman Aerospace, Walgreens, Dade Paper, Lockheed Martin, Walgreens, Winn Dixie, Port Canaveral & Fastenal. Click here for full bio
Debbie Chamberlain was in the real estate industry for over 40 years before she recently retired. During those years, she managed apartments, retail, Class A, flex and industrial.
Debbie has been active in BOMA since 1980 and has served at many levels of the BOMA organization, including local, state, regional and International. Among the many honors Debbie has been awarded, she is most proud to have received the Southern Region Honorary Member Award and the BOMA International Life Member Award.
As a retiree, Debbie is able to continue to pursue her biggest passion for mentoring. As a member of the BOMA Orlando Past Presidents Council, she is able to volunteer and remain active with helping the changing culture and dynamics of real estate coupled with using past history and best practices.
---
Stop Carrying Your Tenants Home with You with Rene Brent, RN, CCHT from Rene Brent Hypnosis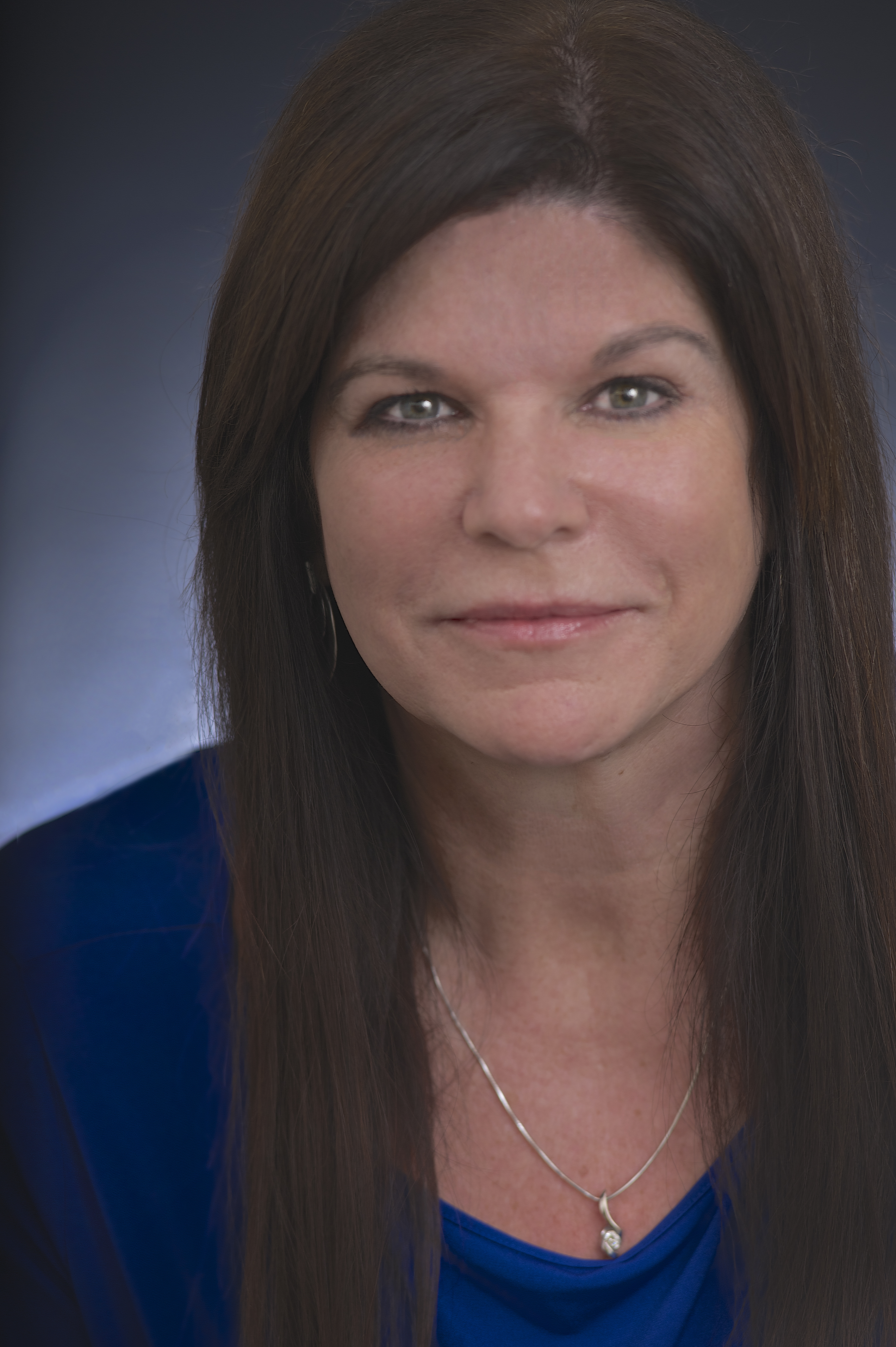 Click here for the full bio on Rene
Rene Brent, RN-CCHT has been an RN for 30 years and has worked in ICU, Trauma/ER, and the Recovery Room. In her experience, she was inspired by the powerful mind/body connection and how self-awareness and reframing negative thoughts helps us heal emotionally and physically. It was a natural transition for Rene Brent to go from being a healer of the body to the healer of the mind. She is passionate about helping her clients use the power of the mind and move forward in their lives and reach personal and professional goals.
Rene attended The Institute of Interpersonal Hypnotherapy (IIH in Tampa, FL) IIH is the only state-licensed school of Hypnotherapy in Florida. Rene has trained over 1000 hours. Her solo practice is located in Maitland, Florida. She is certified as a Clinical and Transpersonal Hypnotherapist. She is highly trained and uses a variety of modalities including Hypnotherapy, NLP, EMT, and EFT. She finds these protocols help her clients change negative habits and behaviors.