Back to Associate Member Directory
Professional Bio
LAMPHIER & COMPANY—THE EPITOME OF SUSTAINABILITY

Lamphier & Company is a 55-year old Sanford, FL based corporation, a State Certified General Contractor and a State Certified Roofing Contractor. We specialize in protecting the health and sustainability of building envelopes on existing Commercial, Healthcare, Hospitality, Municipal and Educational facilities.

There are three things that differentiate our firm from all others in this tropical Central Florida Region.

1. We provide Inspection, Consultation and Specific Solutions to potential clients. These services are offered at NO CHARGE as a Professional Courtesy to verify our expertise.

2. If you agree with our recommendations, we will enter into a contract to complete the Scope of Work always using industry best practices and products.

3. We use our own full-time uniformed and back round-checked employees, NOT subcontractors.
They all have passed Level 2 background checks through the FDLE and FBI, per the Jessica Lunsford Act.

Our management team has over 100 years of experience and judgement to do the job properly, economically and on time. This highly successful approach allows us to assure the suitability of the custom solution and all workmanship performed.

As experts in our field, we take full responsibility for all aspects of the operation, reducing client liability.
This process eliminates the possibility of "finger pointing" usually experienced when using separate consultants, contractors, subcontractors and manufacturers.

Lamphier & Company always remains impartial when specifying products to provide the best return on investment. We prefer working with clients who place a high value on sustainability.

Call today for a NO CHARGE evaluation of your Water Intrusion issue.
Company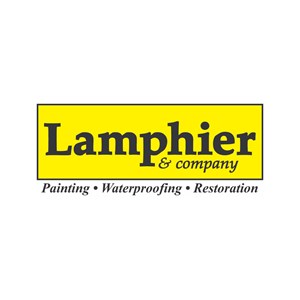 Lamphier & Company
131 Commerce Way
Sanford, FL 32771

Associate Member
---
Areas of Expertise
Caulking, Glass/Glazing, Moisture Control, Paint Contractors/Distributors, Pressure Cleaning, Roofing Contractors/Consultants, Water Leak Detection, Waterproofing