Back to Events
April 2021 Membership Luncheon
Where Is Our Industry Going
Wednesday, April 21, 2021
* Registration open until 4/19/21 at 3:00 PM ()
Event Details
April 2021 Luncheon - Live and In-Person and Virtual Luncheon - State of the Industry with Henry Chamberlain, President and Chief Operating Officer from BOMA International
Make sure to select the appropriate ticket when registering.

Henry Chamberlain directs BOMA International's staff in support of the association's 87 U.S. local associations, BOMA Canada and its 11 regional associations, and 17 BOMA international affiliates. Founded in 1907, the Building Owners and Managers Association (BOMA) International is a federation of U.S. local associations and global affiliates. The leading trade association for commercial real estate professionals for more than 100 years, it represents the owners, managers, service providers and other property professionals of all commercial building types, including office, industrial, medical, corporate, and mixed-use. BOMA International is the partner individuals in the commercial real estate industry choose to maximize value for their careers, organizations, and assets. Its mission is to advance a vibrant commercial real estate industry through advocacy, influence, and knowledge.
Prior to joining BOMA, he was director of communications for the Gannett Company during the launch phase of the Nation's Newspaper – USA TODAY. He began his career in Washington working in the press office of a national presidential campaign.
Chamberlain is a member of The Real Estate Roundtable, the U.S. Chamber of Commerce Committee of 100, the American Society of Association Executives, and the National Capital Chapter of the Public Relations Society of America. He serves on the Careers Building Communities Steering Committee. Chamberlain is a graduate of the University of Vermont.
Please note your picture may be captured to use in Social Media or our Marketing Material


For More Information:

1372 South Narcoossee Road, #113
St. Cloud, FL 34771
(407) 380-3320
Thank You To Our Annual Partners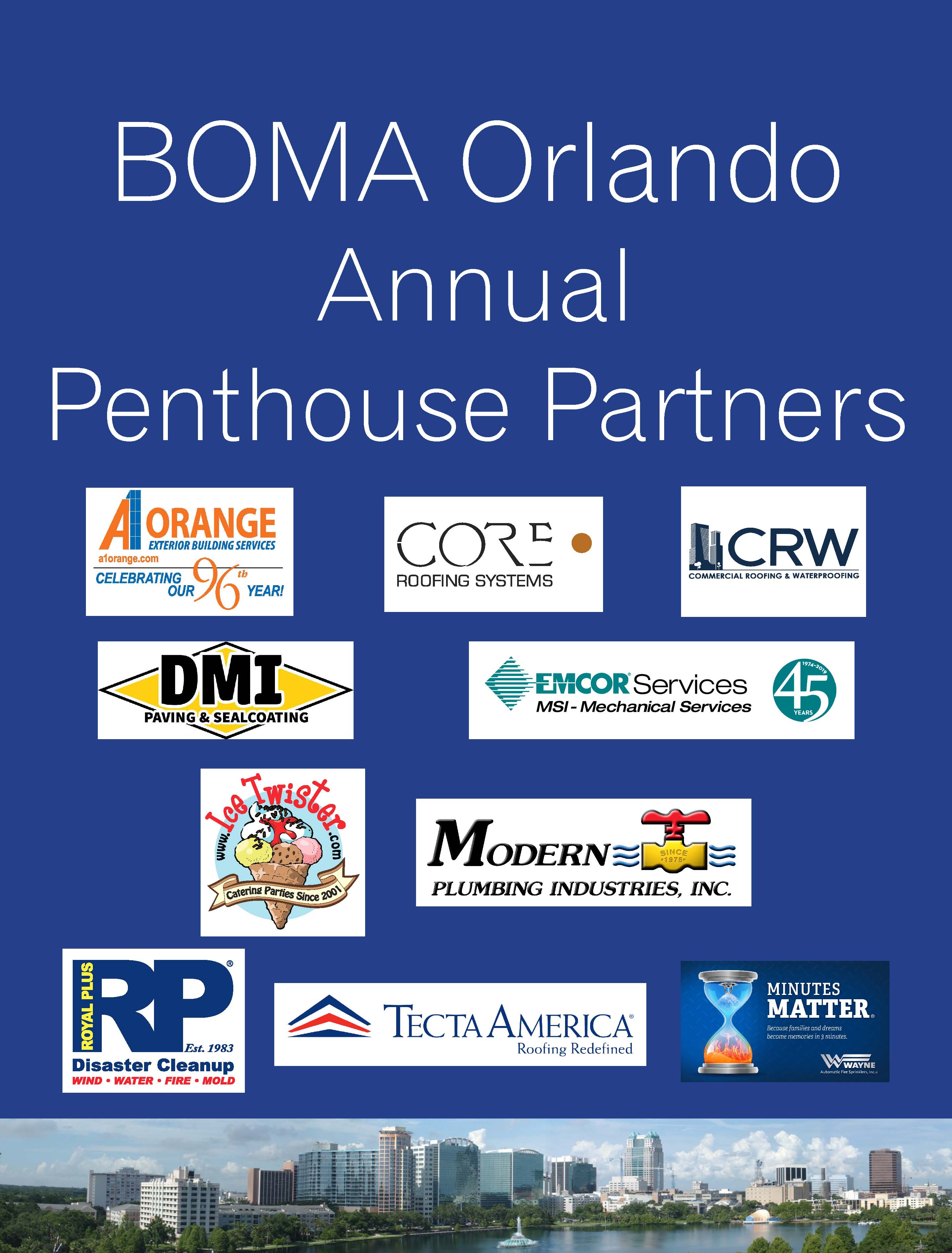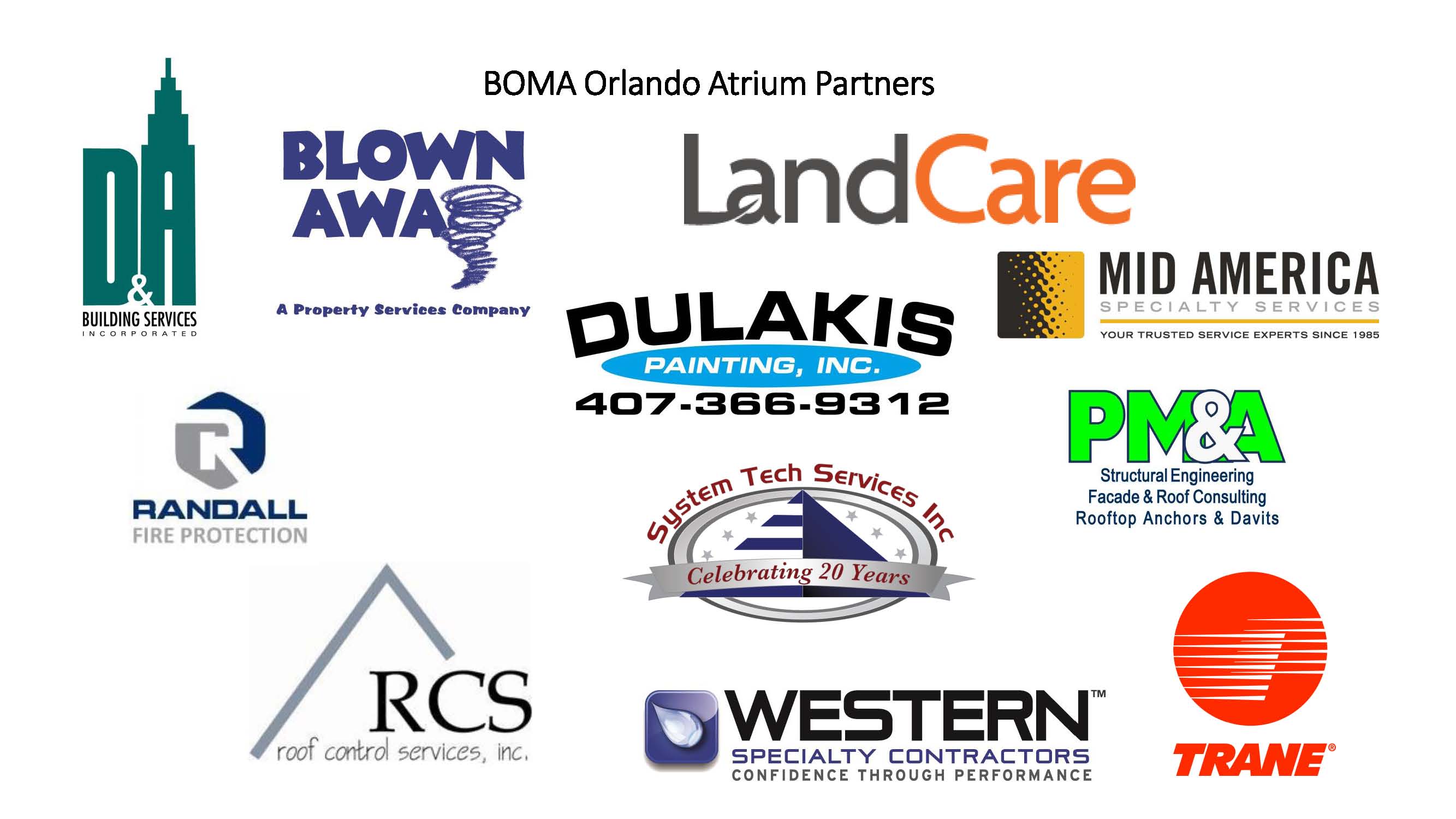 Thank You Lobby Partners
ISS Mechanical
Kustom Disaster Recovery & Restoration
Marvin F. Poer & Company
Red Coats Janitorial, Inc.
Yellowstone Landscape