Join Dr. Kelly Kibler, Assistant Professor of Water Resources Engineering Associate Editor, Journal of Hydrology at the University of Central Florida
Dr. Kibler will speak on: Water is life; it can also be a threat to life and property. Perpetuation of human society depends on the continued production of ecosystem services from intact, functional ecosystems; yet expansion of human society tends to undermine core ecosystem functions. With such paradoxes, management of water and ecosystems is a complex business! But water is a meeting place. It is something that unites people and crosses boundaries- both geographic and disciplinary. Together we will explore how hydrologic and hydraulic sciences can inform best management of aquatic ecosystems, and the role of non-scientist citizens, with a particular focus on the unique hydro systems of Florida.
Kelly Kibler is an Assistant Professor of Water Resources Engineering in the Department of Civil, Environmental, and Construction Engineering at University of Central Florida. She is also an affiliate faculty of UCF's National Center for Integrated Coastal Research, and a Faculty Fellow of UCF's Center for Global Economic and Environmental Opportunity. Dr. Kibler holds a B.Sc. in Environmental Sciences (University of North Carolina at Chapel Hill), M.Sc. in Forest Engineering (Oregon State University), and Ph.D. in Water Resources Engineering from Oregon State University. Before coming to UCF, Dr. Kibler worked for the United Nations, at the International Centre for Water Hazard and Risk Management in Tokyo, Japan.
At UCF, Dr. Kibler teaches graduate and undergraduate engineering courses related to water and is the Principle Investigator of the Kibler Ecohydraulics Laboratory (http://ecohydraulics.weebly.com), where her research is focused at the crossroads of engineering and aquatic ecology. She is particularly interested in flow-biota interaction and its influence to hydrodynamics and sediment transport across multiple scales. Dr. Kibler's group studies natural hydrologic phenomena, as well as waterways that are modified for human benefit; for instance by, dams, dredging, levies and hardened structures. Applications for Dr. Kibler's research include development pathways and infrastructure that minimize ecosystem disruption and promote preservation or restoration of aquatic ecosystem services. Current lab projects include hydrodynamic characterization of oyster reef and mangrove forest, ecosystem services, restoration site suitability, planning and impact studies, design of 'self-filtering' roadways, modeling of karst system hydraulics in freshwater springs, and development of streamflow prediction tools for ungauged basins located in regions of poor hydrologic observation
Penthouse Partner Spotlight: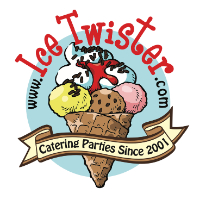 Dessert Sponsor:

Please note your picture may be captured to use in Social Media or our Marketing Material
-All reservations are due Monday before the luncheon to guarantee a seat.
-All cancellations must be received Friday before the luncheon in order for a full refund to be given