Back to Events
Event Details

I-4 and Beyond
If you drive in Central Florida, the I-4 Ultimate project affects you. It's the largest infrastructure project in Florida history. The project is reconstructing 21-miles of the interstate in Orange and Seminole counties, including 15 major intersections and 140 bridges.
David Parks, I-4 Ultimate public information officer, will provide a project overview, update on progress and tell us how to cope with the changes. Plus he'll preview what's Beyond the Ultimate.
Mr. Parks has provided information on more than 113 miles of interstate projects as an FDOT consultant over the past 14 years. Previously, he worked in news and sports radio in Southwest Florida.
Penthouse Partner Spotlights: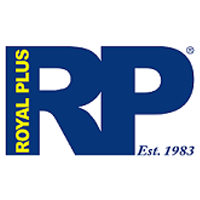 and
Please note your picture may be captured to use in Social Media or our Marketing Material
-All reservations are due Friday before the luncheon to guarantee a seat.
-All cancellations must be received Friday before the luncheon in order for a full refund to be given
Agenda
May 15
8:30 AM - 10:00 AM

Buffet Line Opens and Attendees sit for breakfast
For More Information:
PO Box 568156
Orlando, Florida 32856
United States
(407) 380-3320